KARL' mission is to raise awareness of the importance of having a balanced life, with healthy eating habits based on moderation and the importance of playing sports and moving your body. We want children to really understand that the path to a happy life is through a healthy body and mind.
KARL teaches and reminds children, through incredible villains and heroes, that some foods can be considered harmful if consumed in excess. While some can be quite tasty, remember to consume them in moderation. Your heart and body will thank you.
KARL is centered on team spirit! Alone we are strong, together we are even stronger!
KARL reminds us of the importance of having fun, laughing and seeing life from an optimistic point of view. Even in the face of great dangers.
ABOUT SPIRIT ANIMATION STUDIOS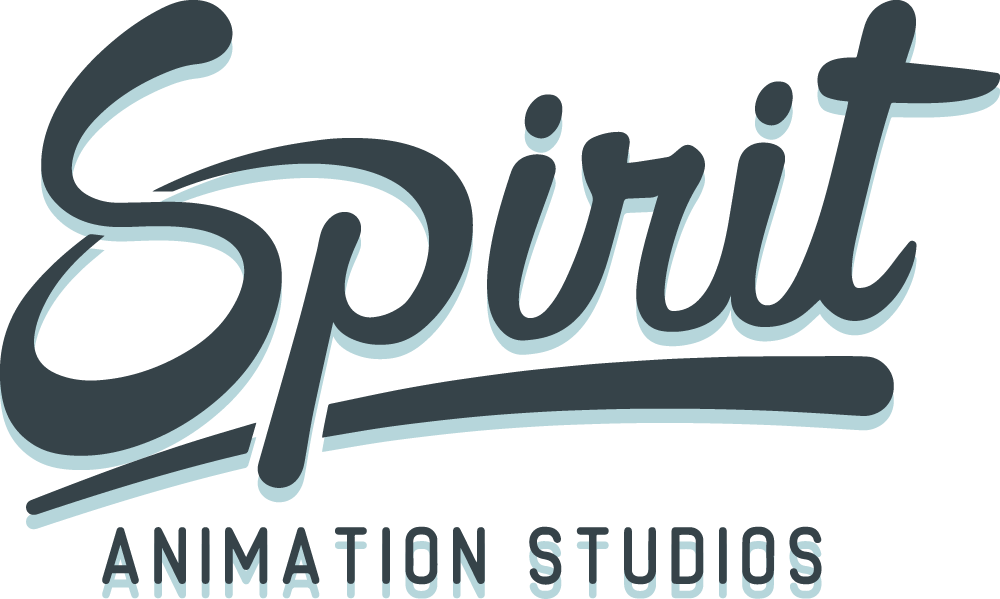 SPIRIT Animation has been producing corporate and entertainment films for the global market for over 17 years. Creators of the Animated Series "KARL®", with global airing on DISNEY, AMAZON Prime, Youku CHINA, YOUTUBE Wildbrain with over 600 million views, helping children (and adults) understand the importance of a balanced diet and life. SPIRIT was selected for the Endeavor Scale-Up program for high impact global entrepreneurs.
Be a part of KARL CLUB. For exclusive content, news, special offers, and more!
(We promise not to send too many things, just the VERY cool ones)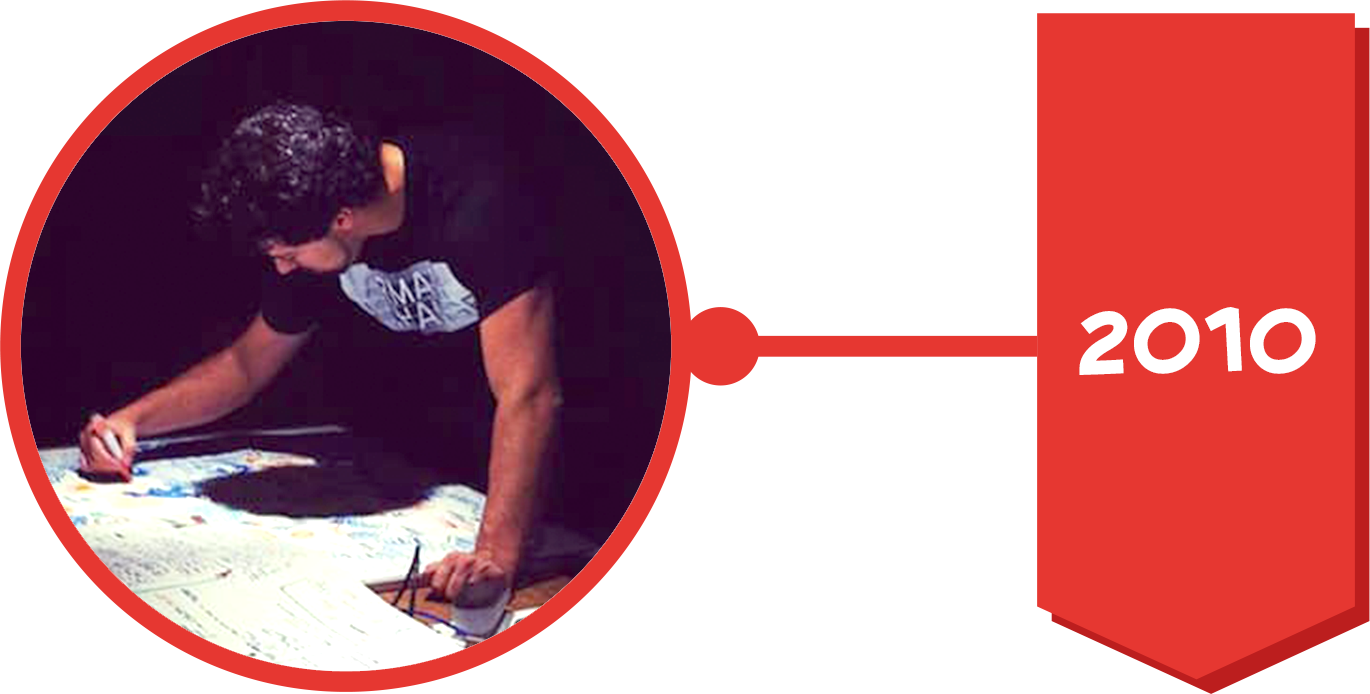 The first draft of KARL is born
Fernando Macedo draws the idea of ​​a hero made of fruits.
KARL becomes an Animated Series
The concept behind the hero KARL is born, helping a boy named JONNY to overcome his struggle for better nutrition. SPIRIT begins production on the pilot episode: KARL vs SODABOT.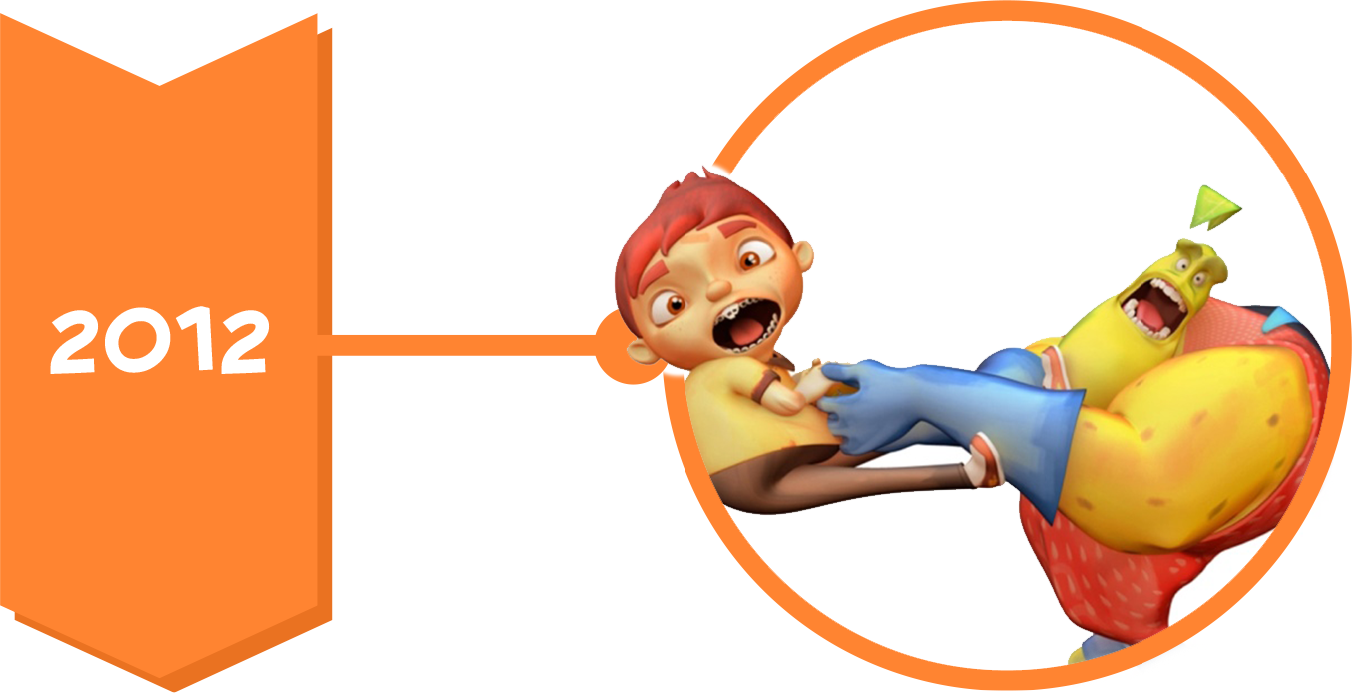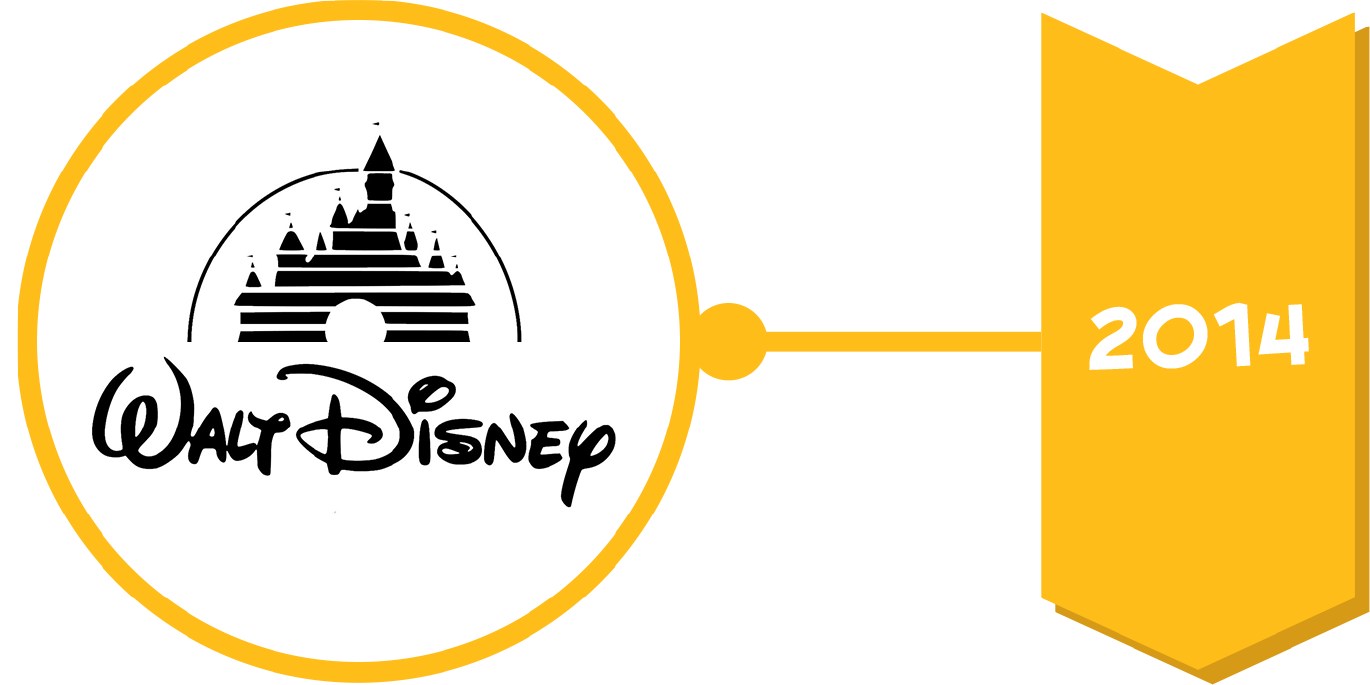 After 1 year of production, KARL becomes the first national production in CGI animation to debut on the DISNEY XD Latam channel. 1st Season with 52 episodes sponsored via the Tax Incentive Law with sponsorship from ECORODOVIAS and PESA, and support from UEGA, Servopa, Caminhos do Paraná, Vale Fértil and Honda Blokton.
Launch of the game KARL – AN ADVENTURE IN SPACE
Launch of the mobile game: KARL – A SPACE ADVENTURE, where KARL, in his orange spaceship, must collect fruits through space, avoiding unhealthy foods.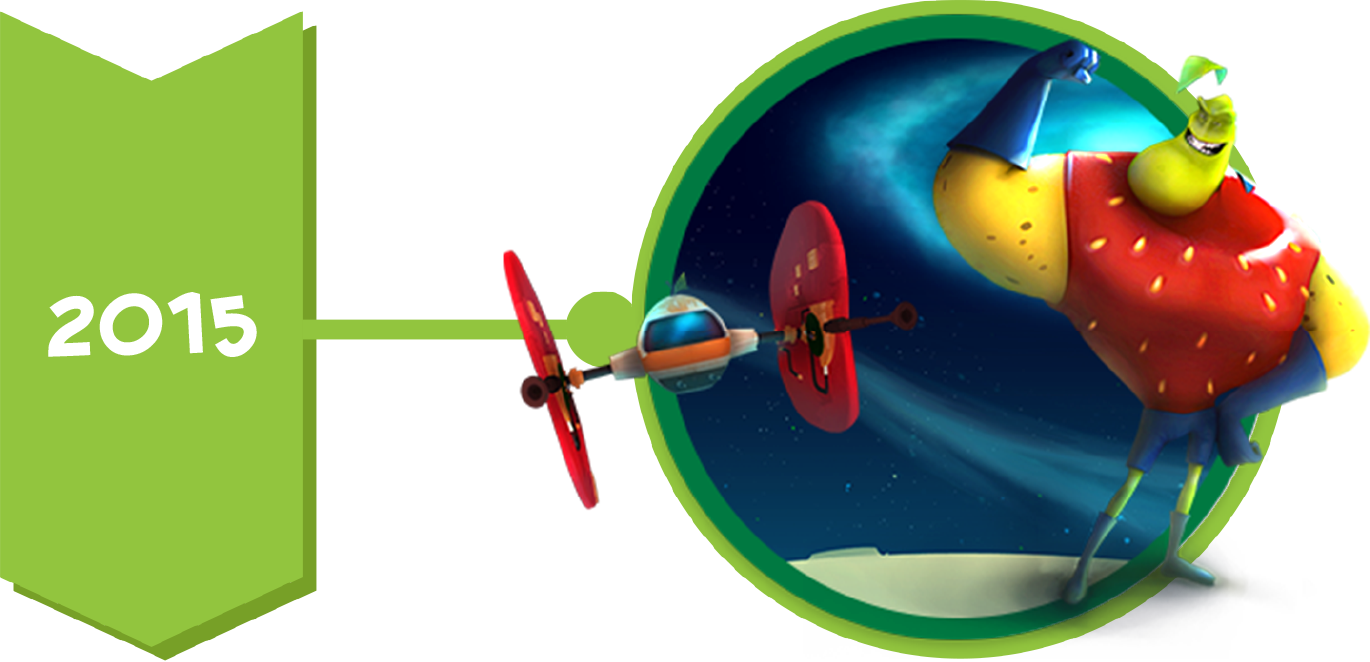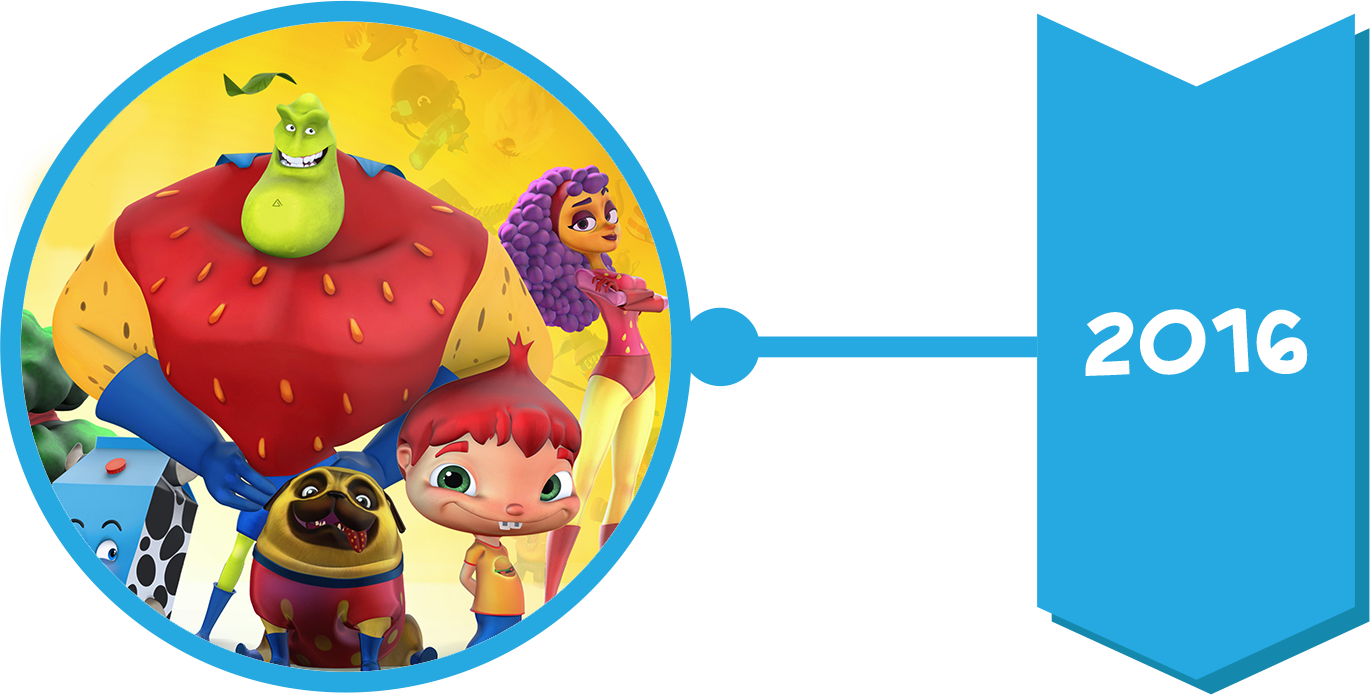 Season 2 premiere on DISNEY XD
KARL returns with 52 new episodes for DISNEY XD, delving deeper into its heroes and villains! 2nd Season sponsored via the Tax Incentive Law with sponsorship from PESA, ECORODOVIAS, HAVAN and support from HONDA BLOKTON.
E-BOOKS the Secret Book of Heroes and Villains
Launch of E-BOOKS with incredible stories of the characters of TERRA DOS ALIMENTOS, with renowned partners in nutrition and health: DR. BARAKAT and CRIS PARENTE.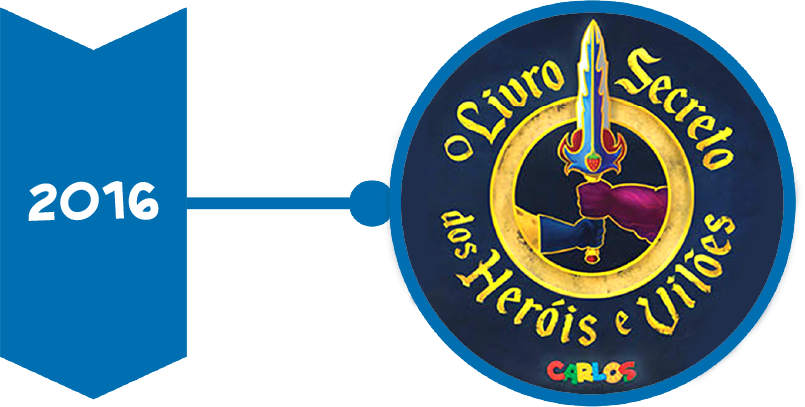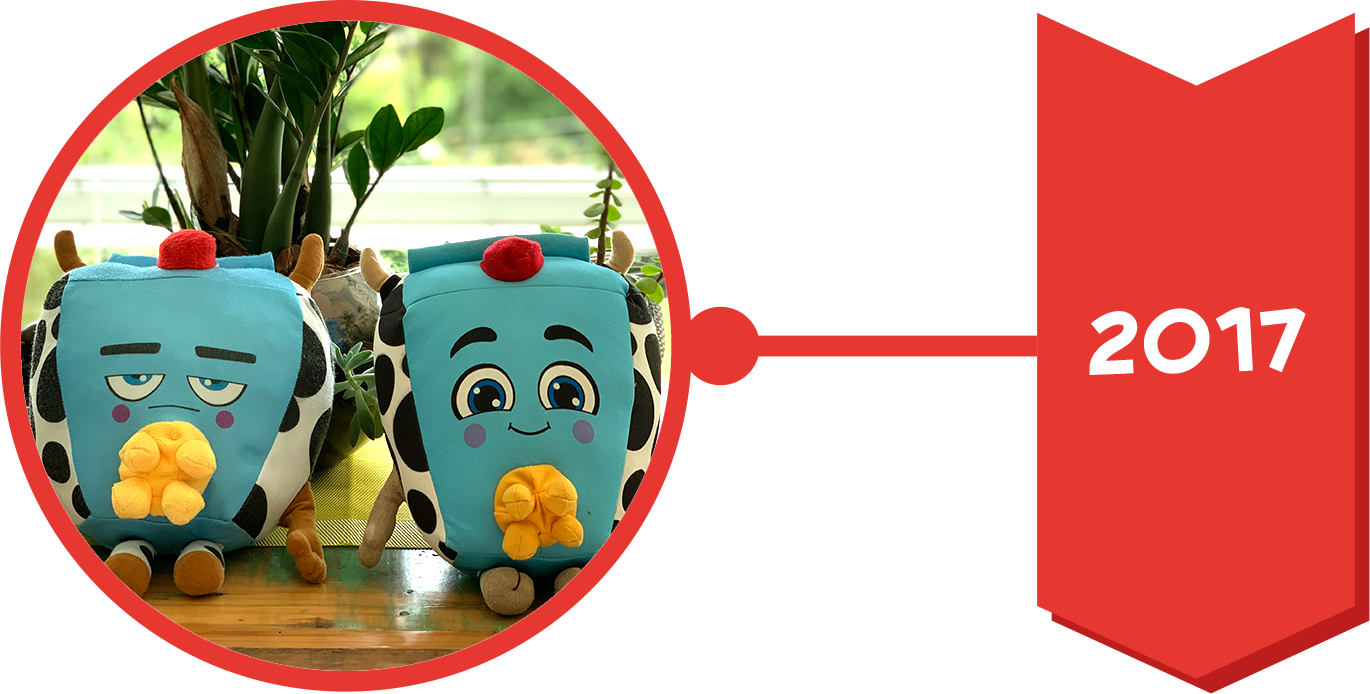 Launch of the cute plush hero MILKY! Available in two versions: brave and happy. Already have yours?
KARL gains presence around the world on channels such as TV CULTURA & TV ESCOLA (reaching the largest Open TV grids in Brazil), AMAZON PRIME, YOUKU (CHINA), PLAYKIDS, among many others! Fun fact: Did you know that we have a lot of fans in Vietnam?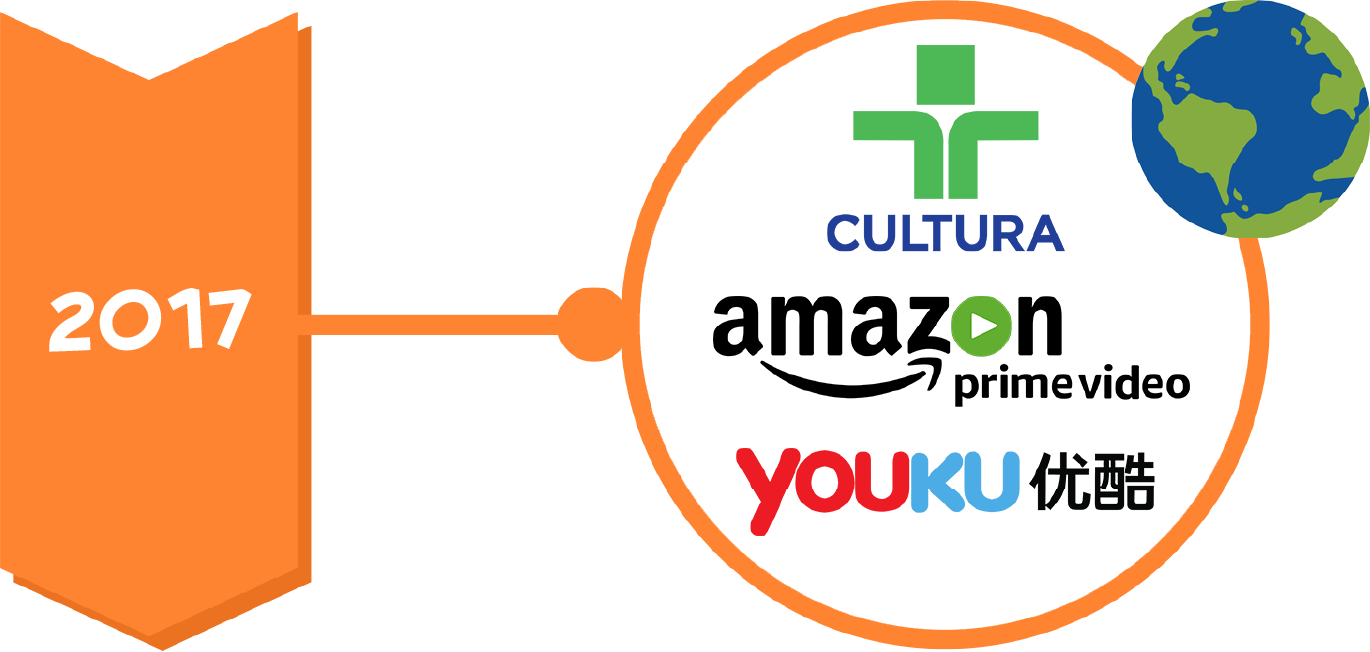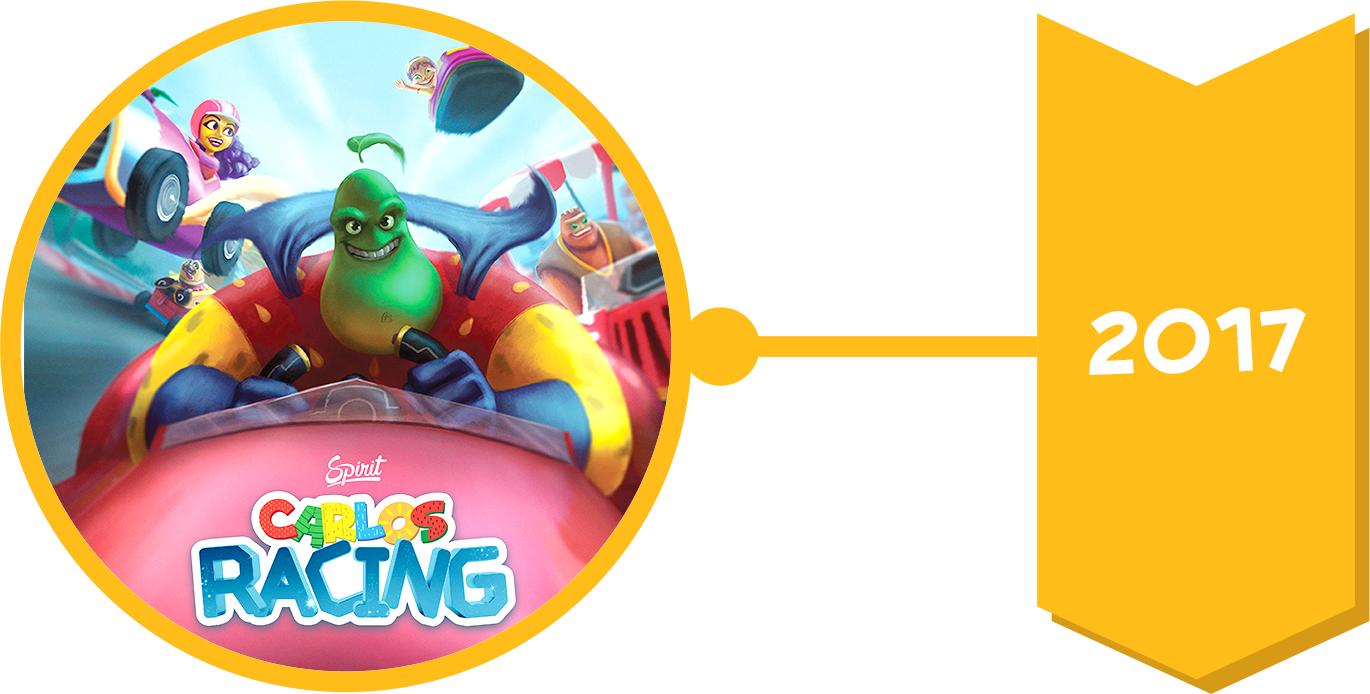 Launch of the KARL RACING game for mobile applications. An electrifying race between heroes and villains on the tracks of the Universe of KARL!
KARL surpasses the mark of 600 million views on Youtube on the WILDBRAIN SPARK channel, with KETCHUP JACK being the 1st and 2nd most watched video of the Wildbrain Spark channel in Portuguese!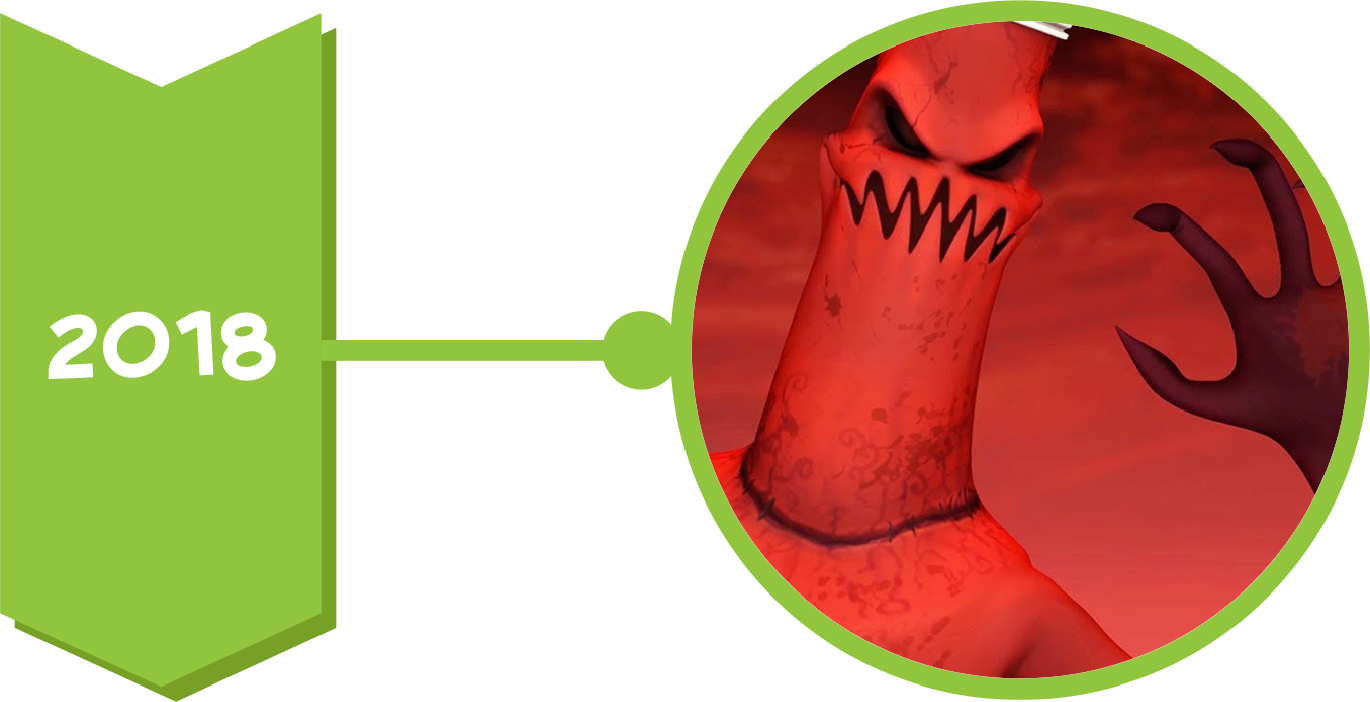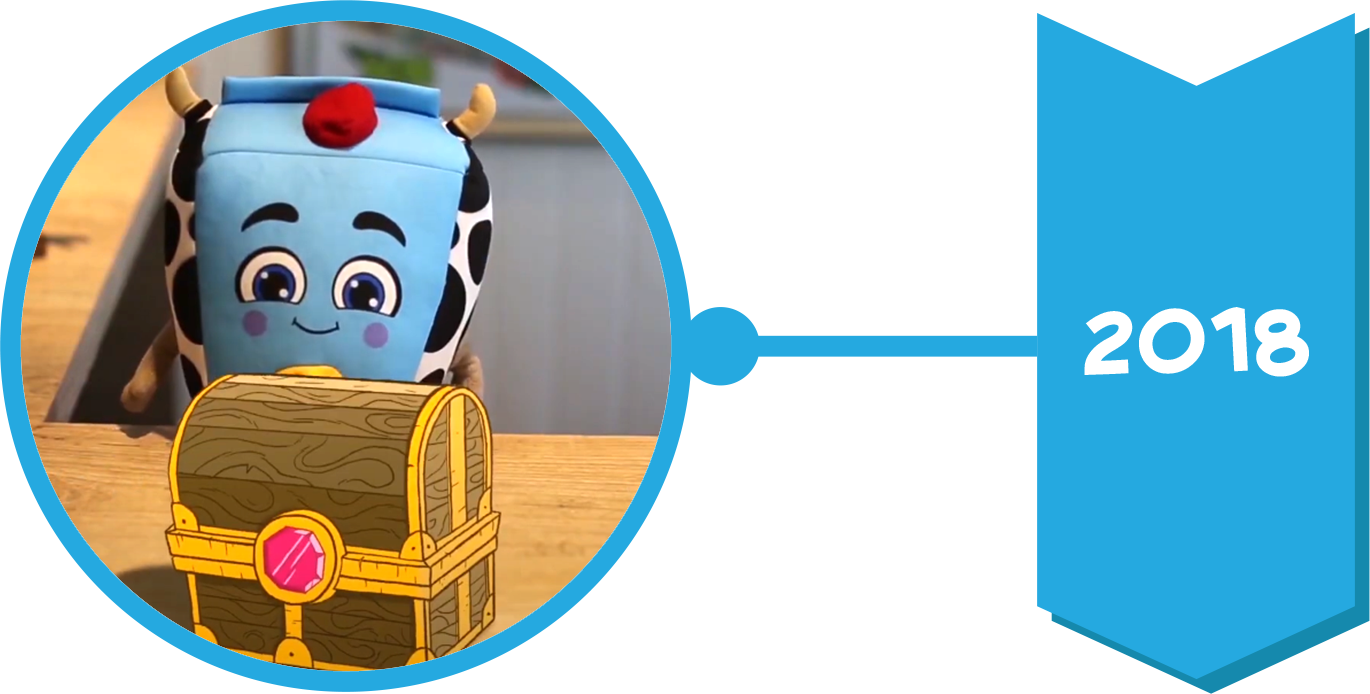 SPIN-OFF – MILKY UNBOXING
Starring MILKY straight from the real world, these pills bring hero play with a magic box! Exhibition on the official channel of KARL on Youtube.
The world of KARL expands into a cute new version full of music! KARL BABIES – Children's Musicals is born, with compositions of well-known songs with original lyrics from the world of KARL.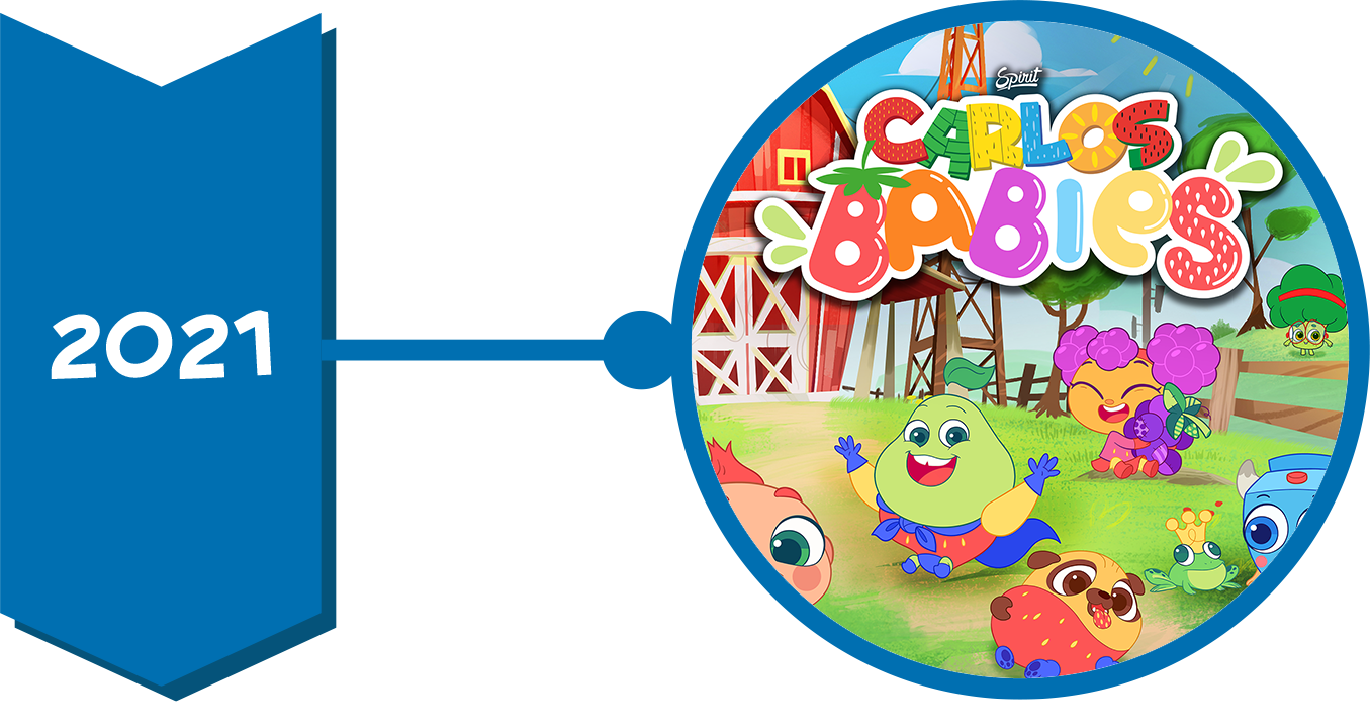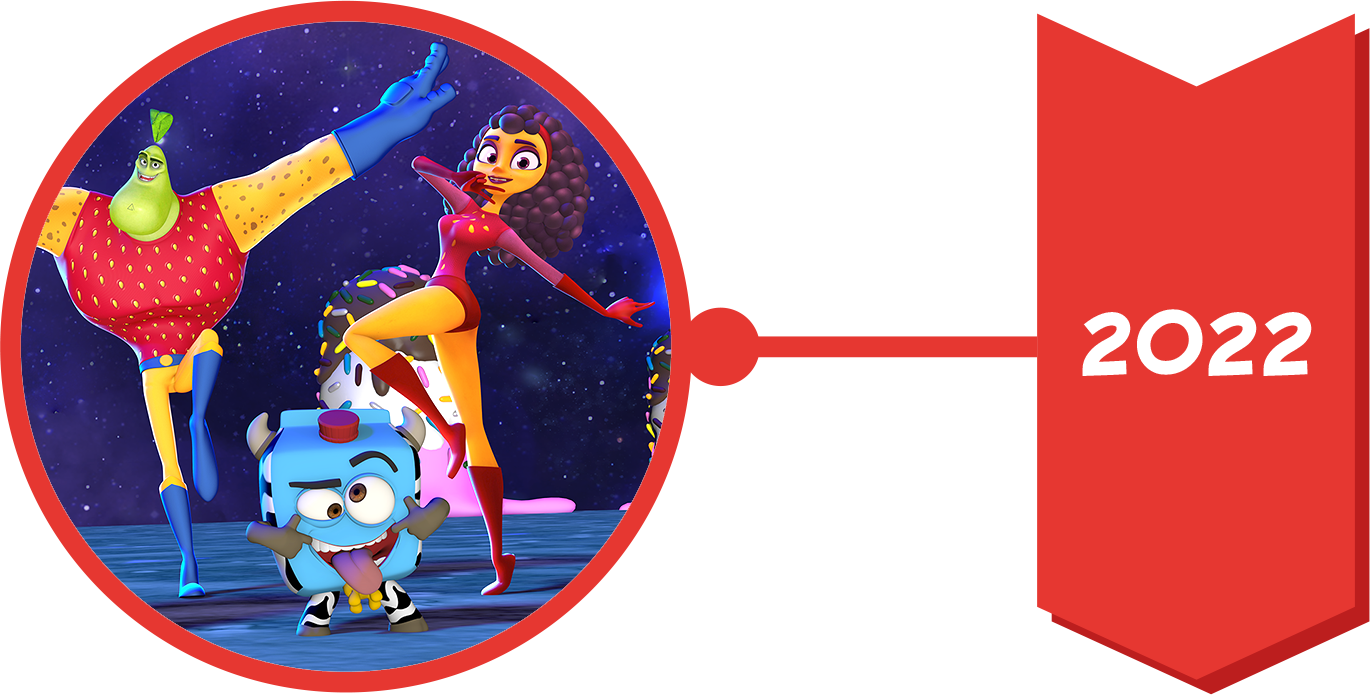 KARL launches its 3rd Season!
KARL returns with 52 new episodes (156 episodes total!) introducing new characters! 3rd Season sponsored via the Tax Incentive Law with sponsorship from PESA, HONDA BLOKTON, GRUPO POTENTIAL and support from MILI.
KETCHUP JACK – The movie!
Launch of the Origin Story of FOODLAND's Most Beloved and Scariest Villain: Mysterious Tales of KETCHUP JACK! How did he become the villain he is today? What obstacles did you have to overcome?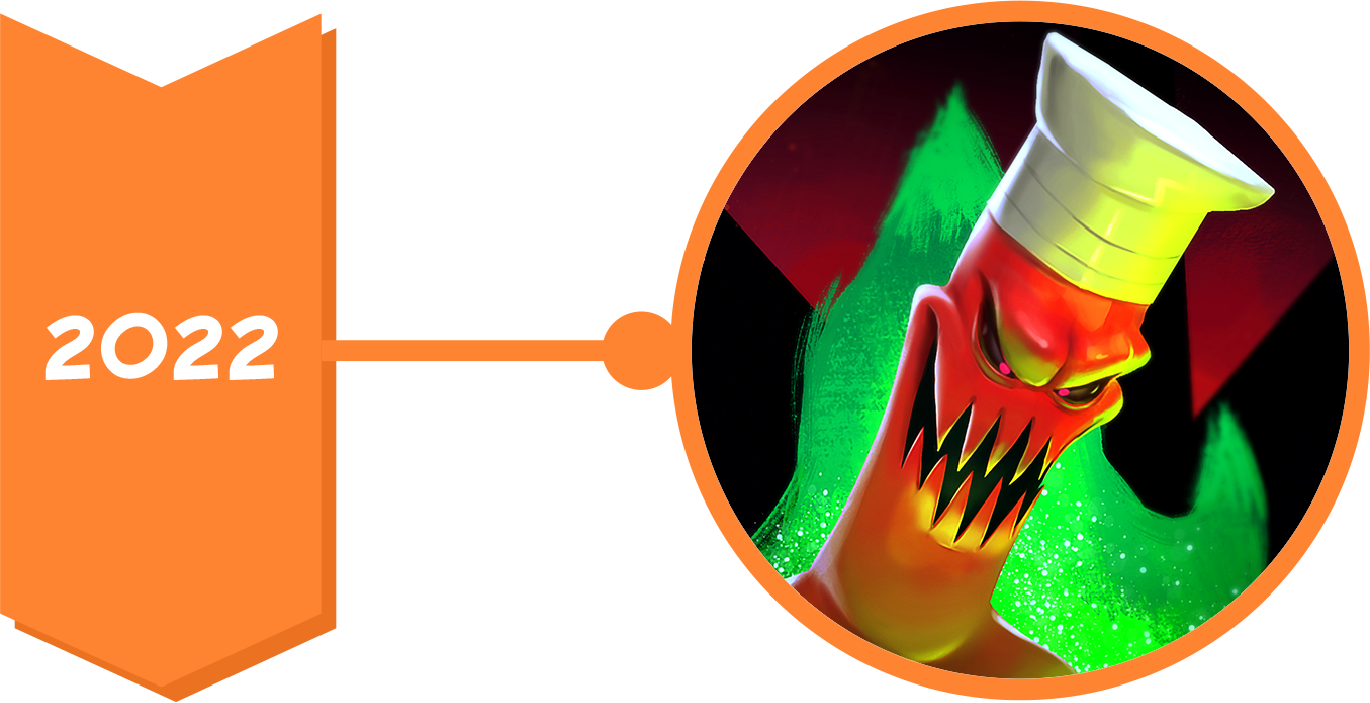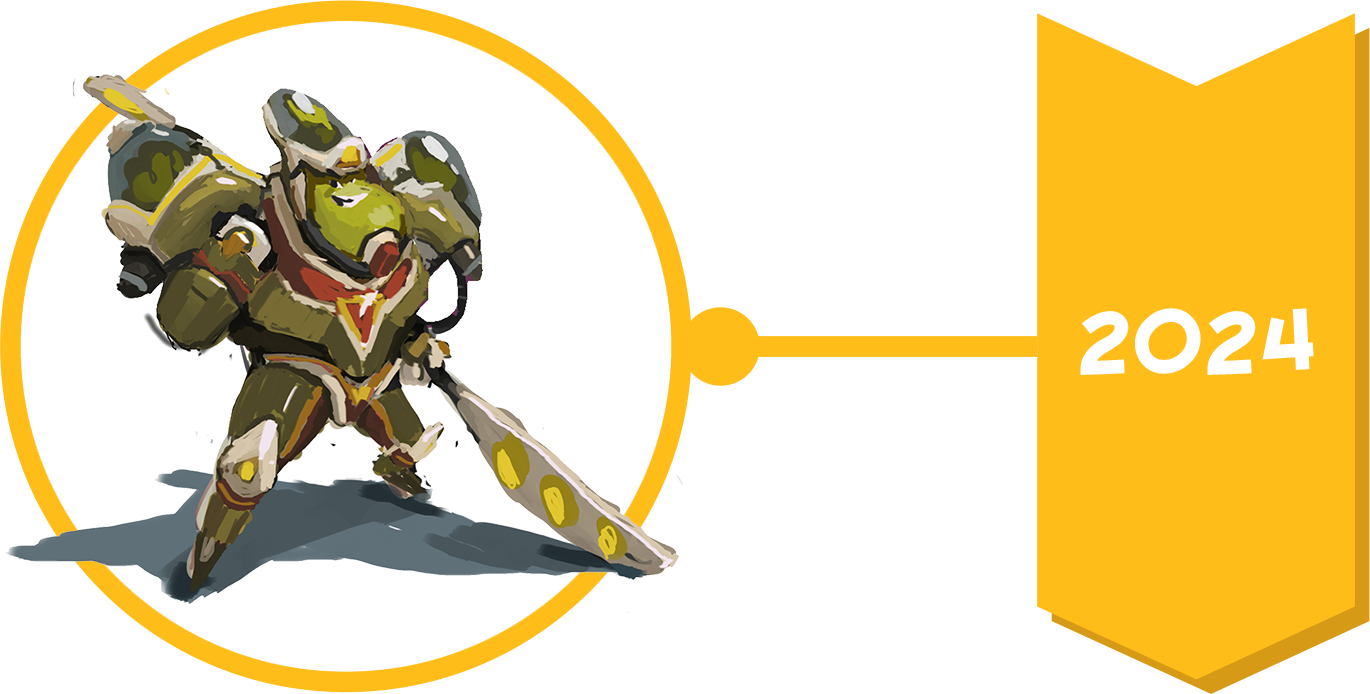 KARL' feature film is already in pre-production: KARL – E O TOURNAMENT OF VILLIONS! Who else is super excited to watch?!