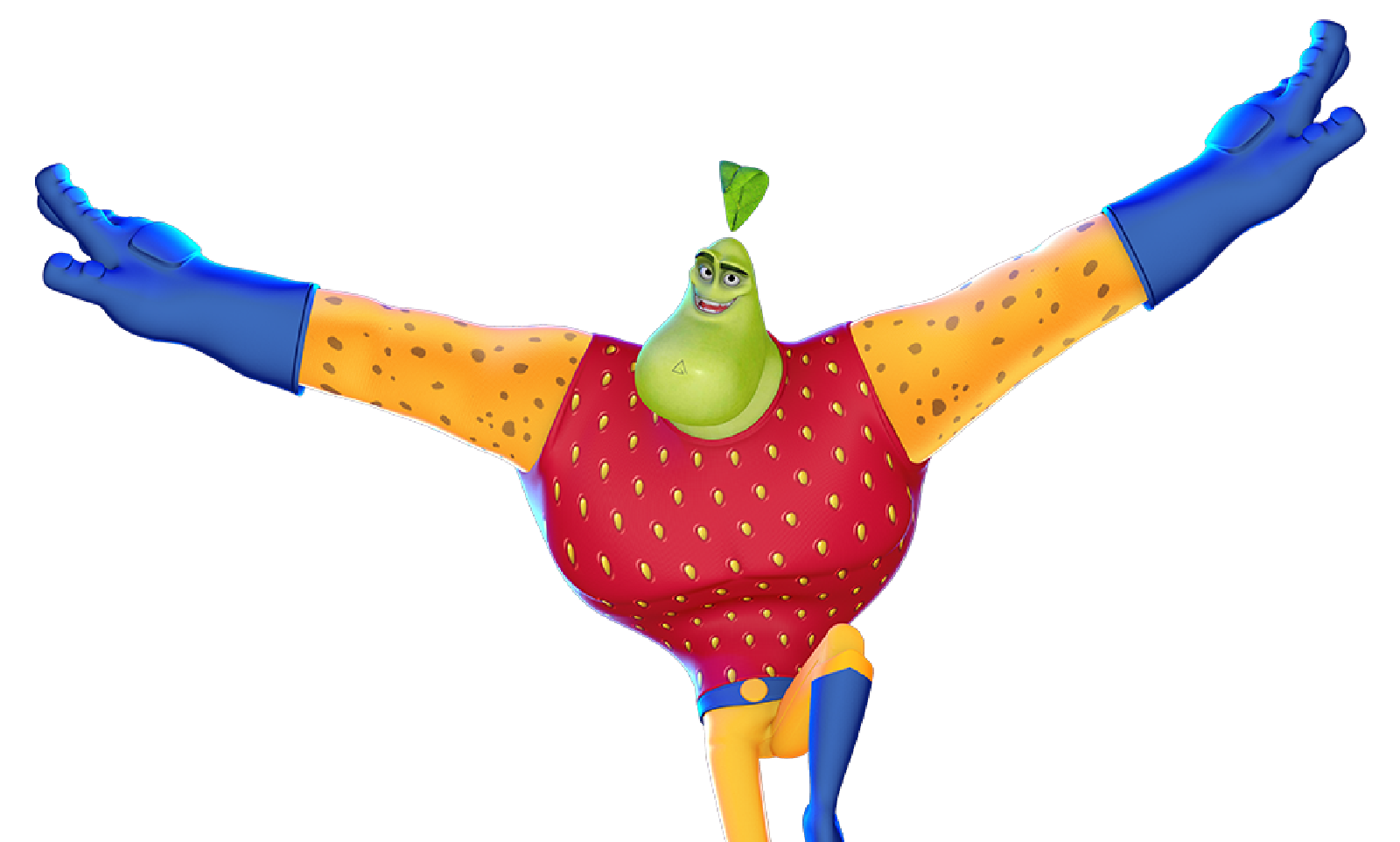 KARL will do whatever possible to keep JONNY on the healthy and balanced side of life.
He's made out of pear, wearing an awesome strawberry and banana uniform.
Karl has tremendous strength and great resistance to injury.
It doesn't matter the size and number of your enemies.
Despite his firm stance as a hero, he can be very clumsy and often wins by sheer luck – but hey, a victory is a victory, right?
He has endless perseverance and courage. No matter the size and amount of his enemy, KARL will be there to stop it.
Jonny is a boy who loves to eat "junk food" occasionally. But he knows how bad unhealthy foods are for your health.
That's why whenever he goes to eat junk food, he has a weight on his conscience; a voice that tells him, "Eat in moderation, resist." The struggle to resist such temptations is not an easy one.
JONNY is a lively child, who sees grace in everything in life. His loud laugh is sweet, brightening the mood of those around him
His heart is big and docile, always looking to help those in need.
He lives in his "little world", as his mother used to say, and in it he finds great pleasure and fun.
Ohh how he loves the world of FOODLAND!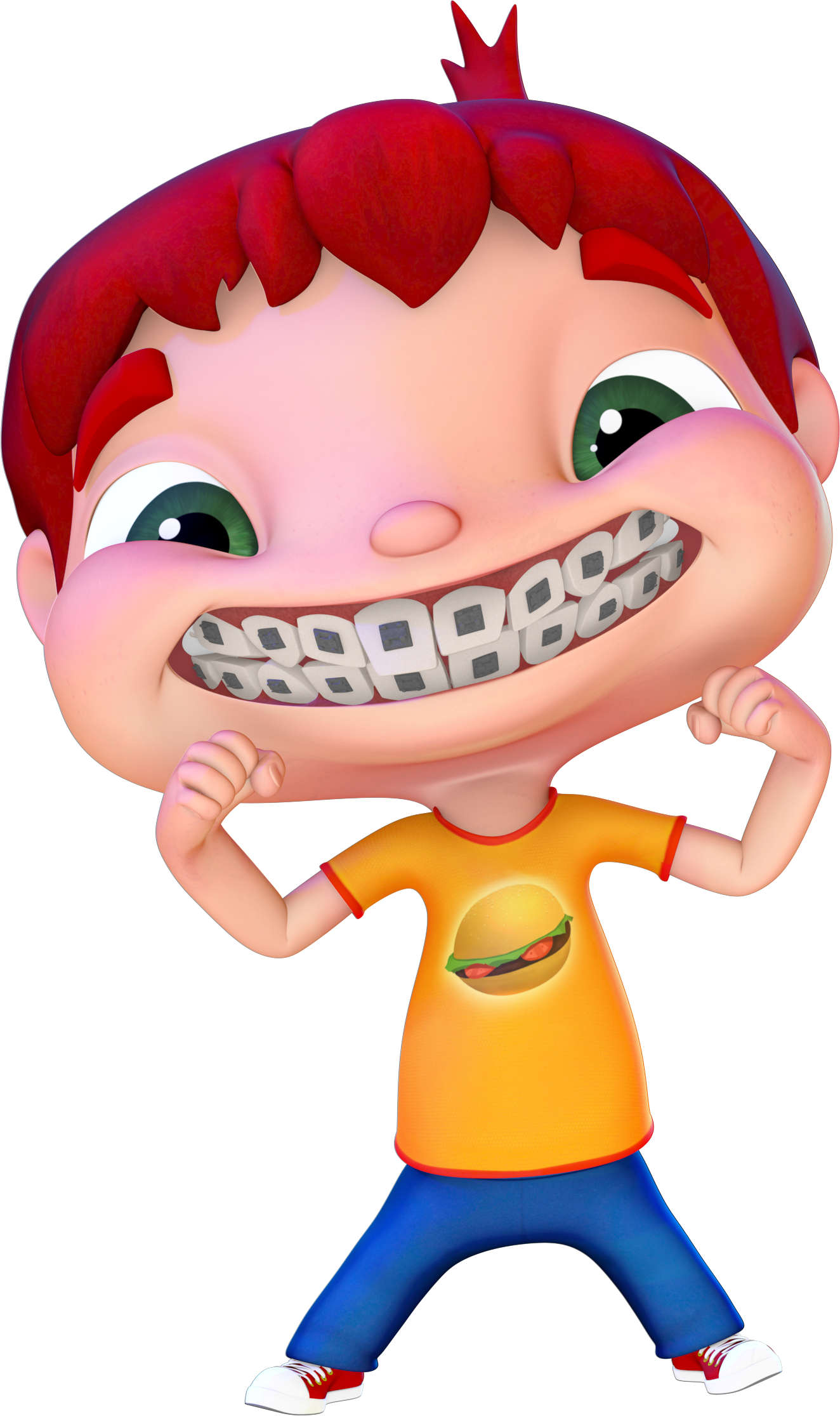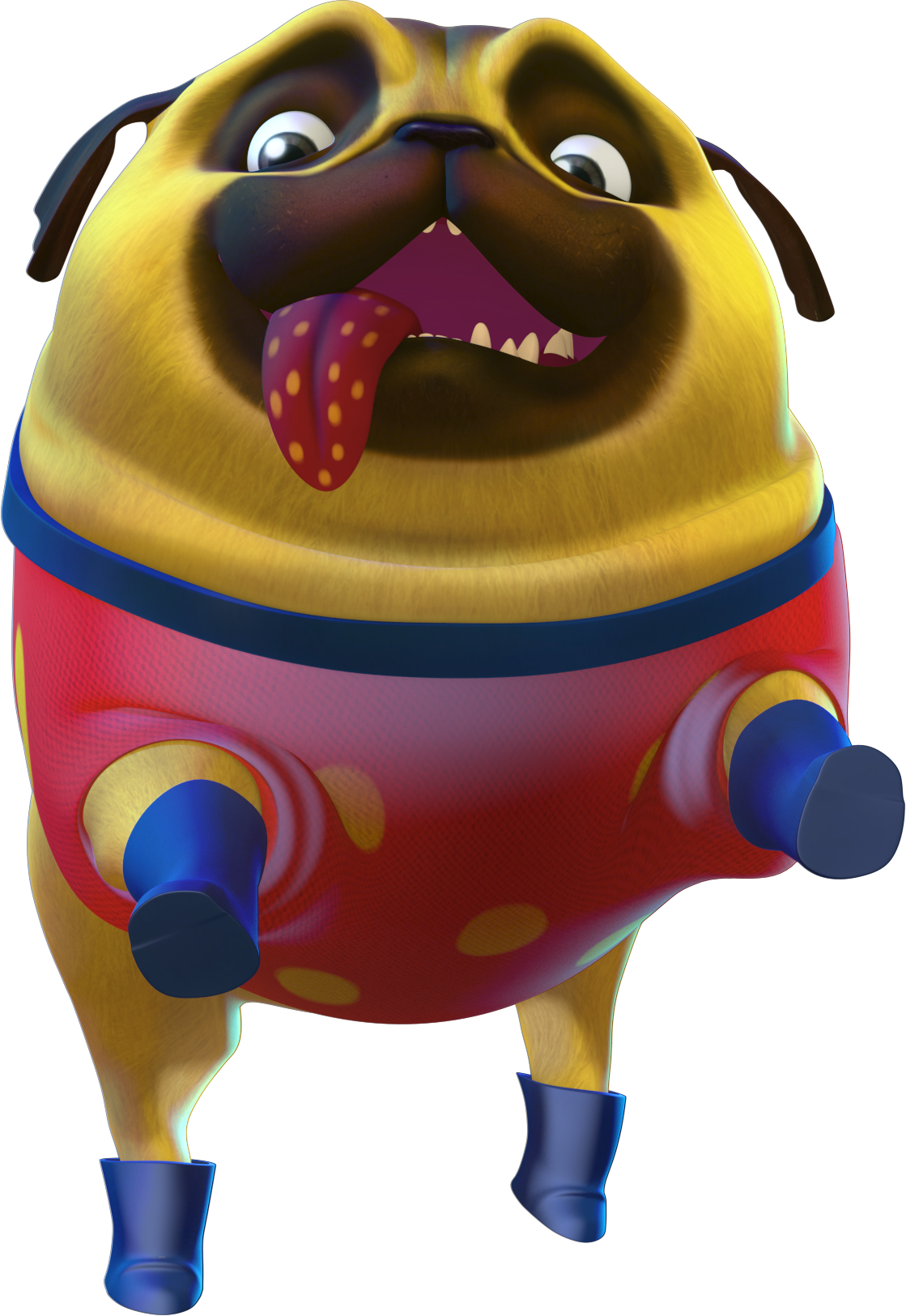 The story of the puppy Puggy Woogy has always been covered in mystery. What is known is that Karl found the canine companion lost and very tired.
Puggy Woogy is a super space puppy. He is said to be as powerful as the hero Karl.
With his red coat and strawberry tongue, WOOGY enchants everyone, including villains at the moment of the fight, which gives him a lot of advantage.
POLLY is a natural leader! Smart and extremely powerful.
She is a heroine with curly hair made from grapes.
She wears a vest embroidered with red tones that is gust-proof, which looks like a strawberry.
Her legs are also strong and made of bananas!
Polly cares a lot for everyone on the team.
And want to know a secret? She has a huge crush on Karl!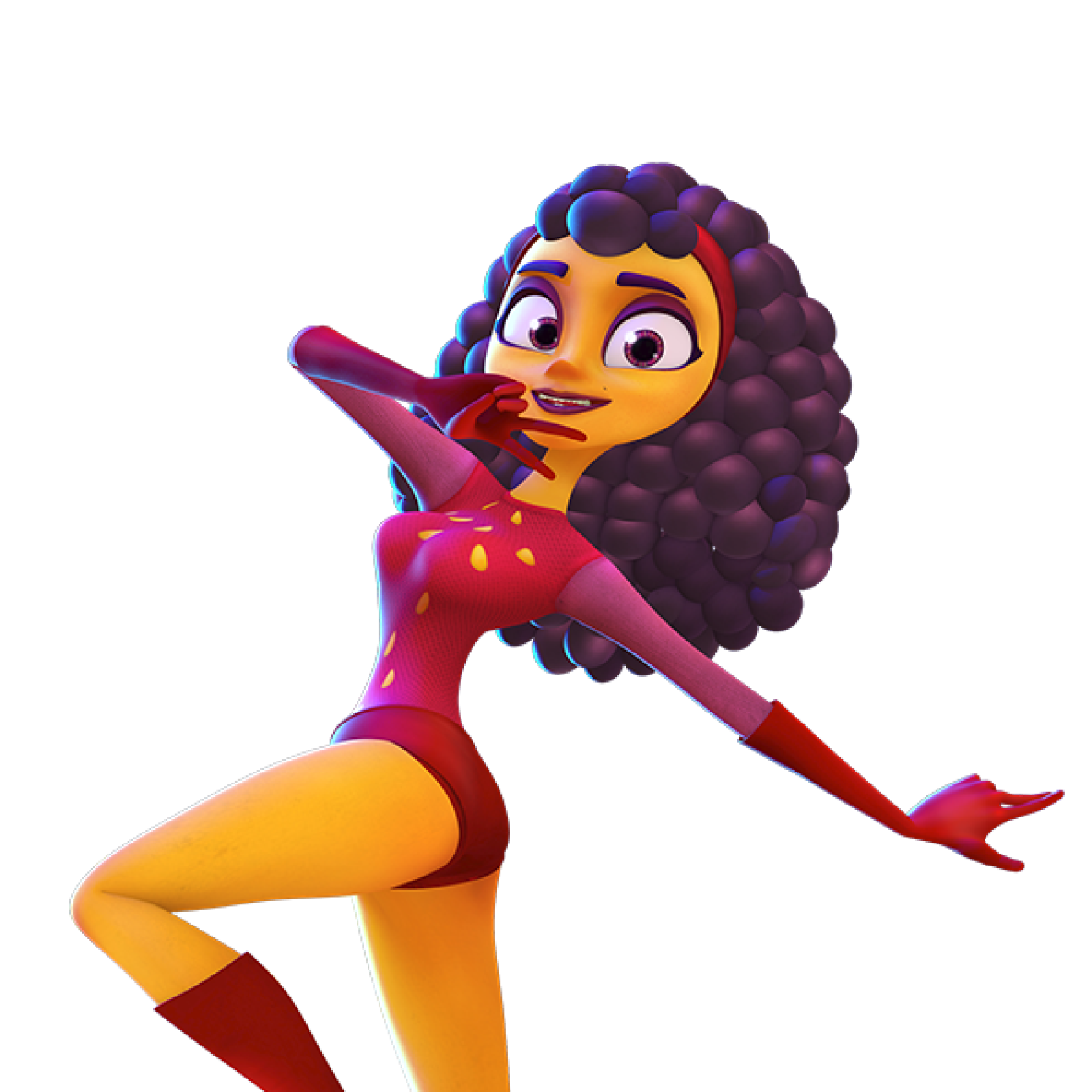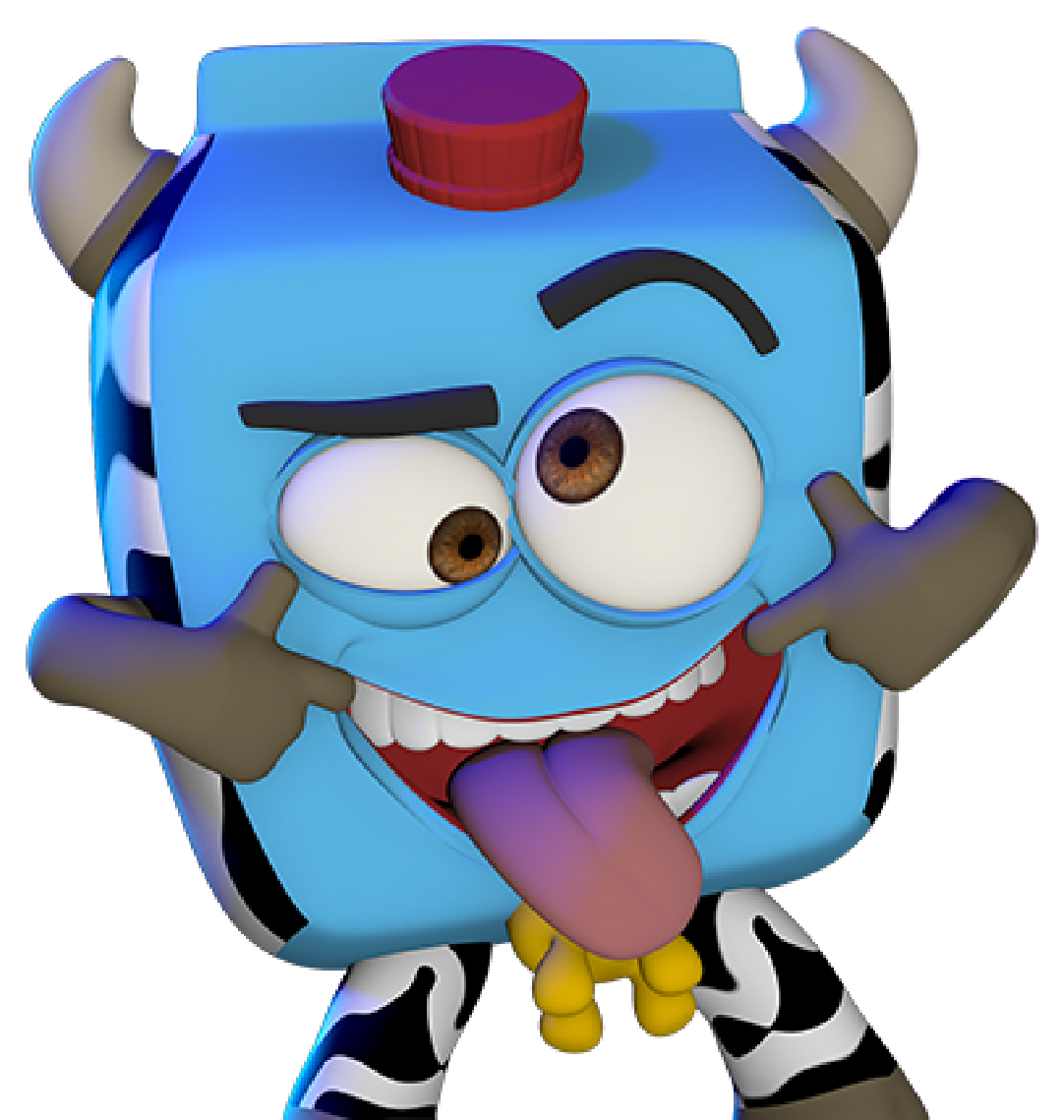 MILKY, once a noble hero, now exiled from his homeland.
Crazy, funny, unpredictable, sometimes very brave, sometimes fearful.
He appears at unexpected times, sometimes helping, sometimes upsetting.
MILKY is a small milk carton, with cow's teats and spots on her body and cow udders on her head.
He doesn't like to plan things, always acting on impulse, a factor that explains why he often leaves the group in sticky situations.
The most emotionally sensitive member of the group, he often cries when he doesn't like something, often squirting milk when he's afraid of something.
POLLY adores him and has enormous patience with him.
Easily identified by his thin, funny voice, MILKY is prone to causing accidents.
He is very adorable and cute!
THE MOST TERRIBLE VILLAINS IN THE WORLD
Right-hand man of LORD GORKILL, responsible for recruiting the villains to his army and coordinating them in the constant fight to increase the consumption of fats and unhealthy foods around the world. Owner of a very powerful voice (a great singer).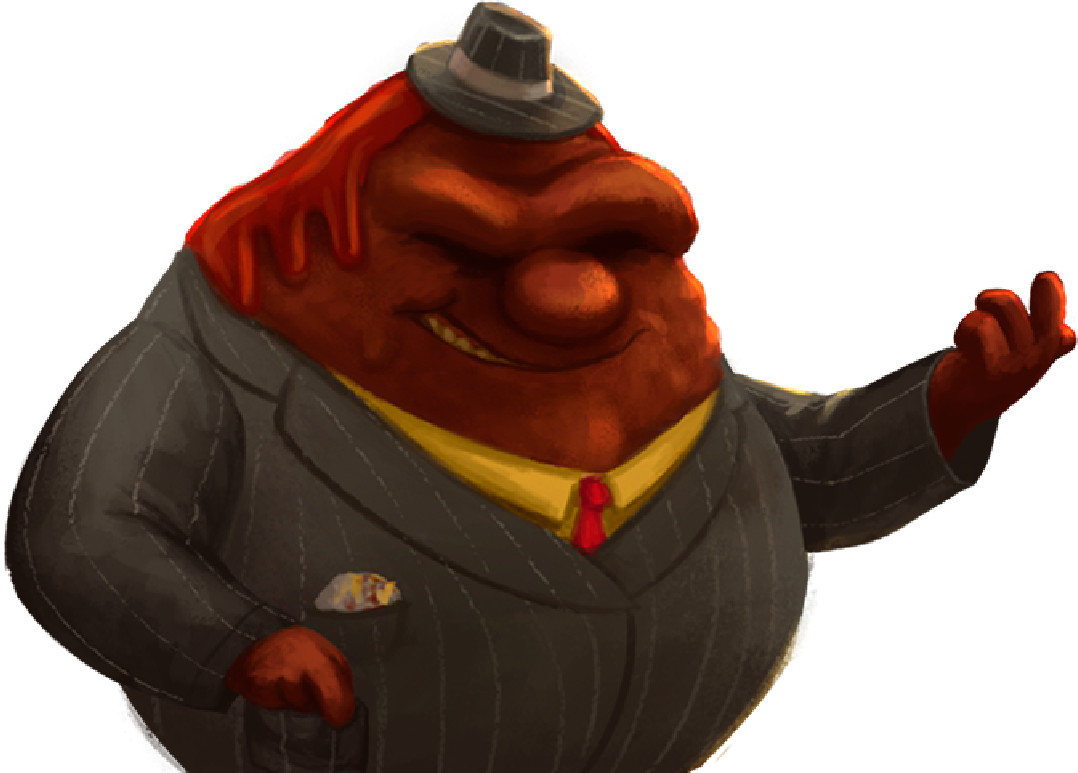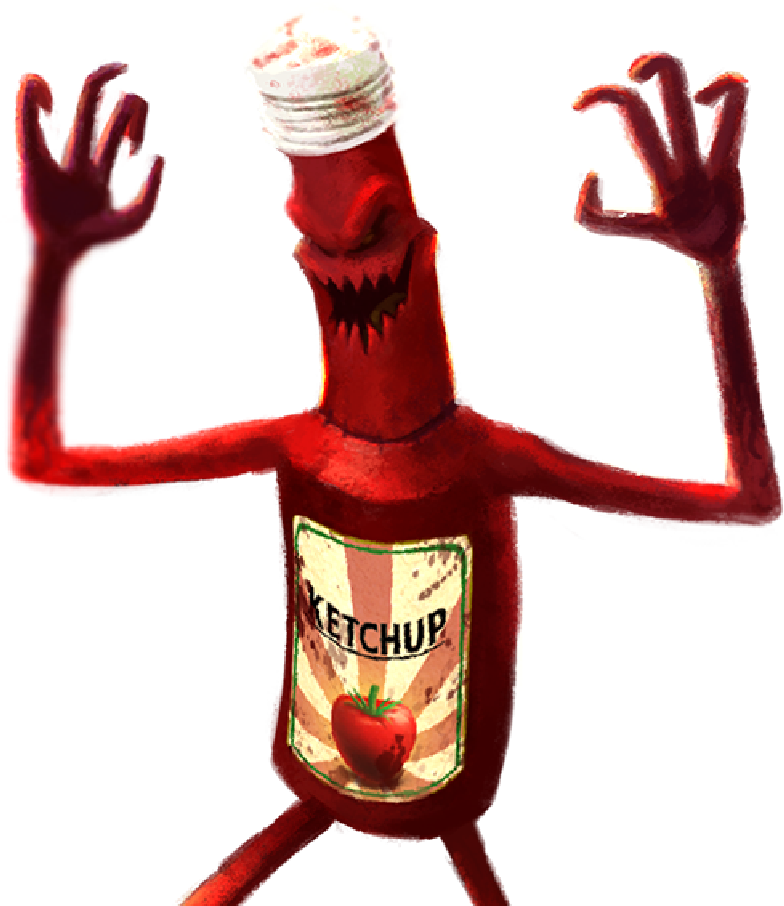 The most feared villain in FOODLAND. Terrifying, strong, agile, scary, evil, powerful and terrifying! Oops, did I mention he was terrifying? It's because he is REAL! Oh! It has a VERY cool theme song! Ever heard?
TOPPENHEIMER (Aka TOPPEN)
Evil genius. Able to invent everything that needs to be invented to help his master in the fight against childhood obesity. Made from ice cream sprinkles, residing on a beautiful isolated planet in the galaxy. Do you want to know more about him? Just listen to his little song ''TOPPEN BABY'', Hehehe.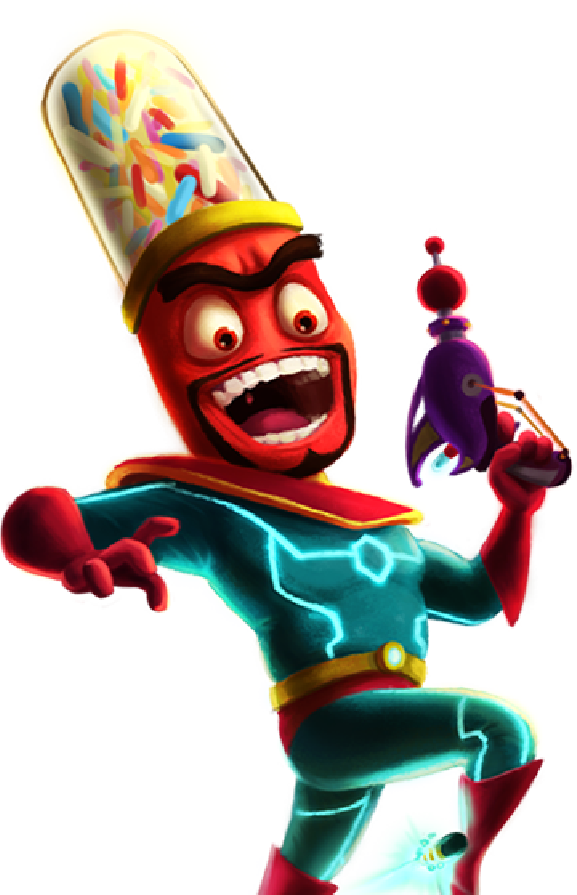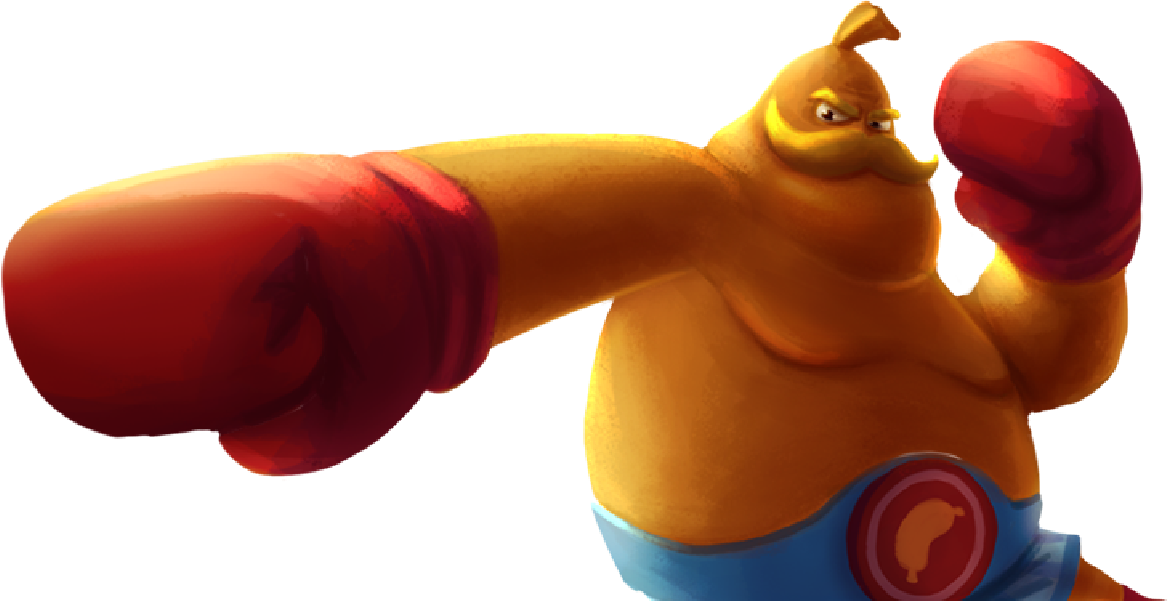 The dreaded sausage boxer! He lives in FORTALEZA DAS NUVENS, master of the art of fire! BOGO is strong, BOGO is angry, BOGO is thumping! (Have you heard his song ''BOGO PANCADÃO''?)
A cute, strong, disgusting pig. PIG CAKE is LORD GORKILL's pet. Made out of chocolate cake, he loves to burp (oops!) and fart (oops!). (Have you heard his song ''ÓINC ÓINC PUMPUM?'')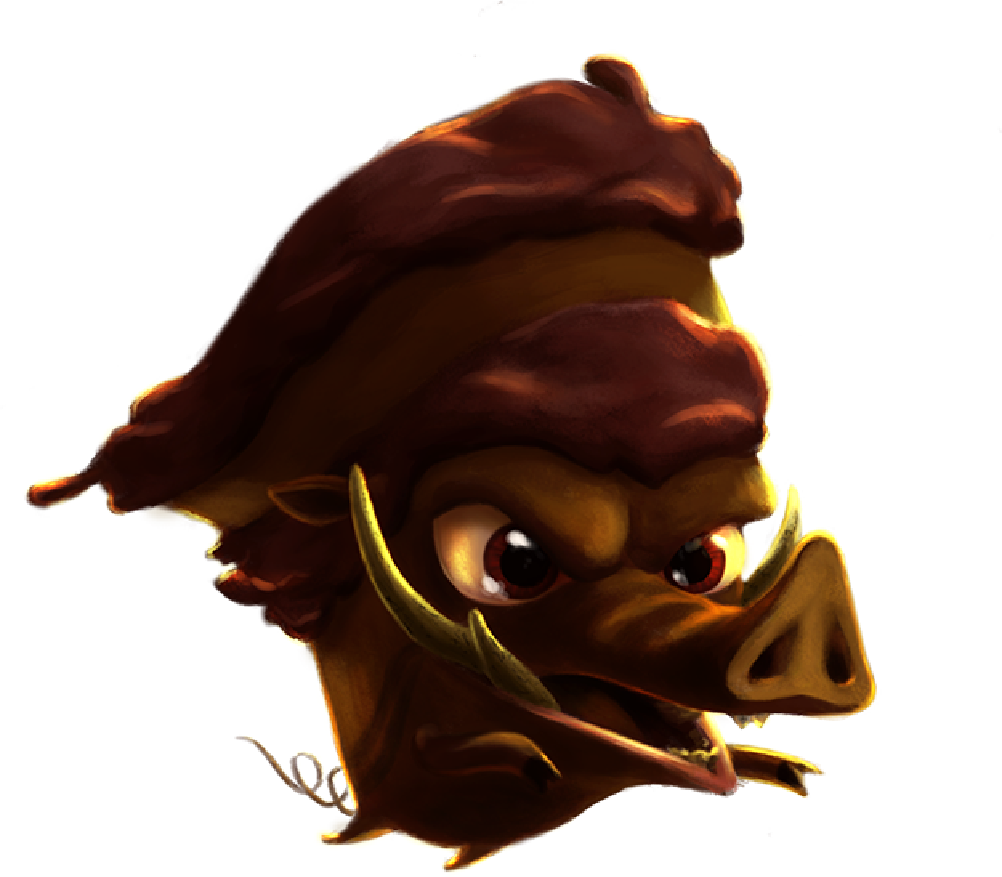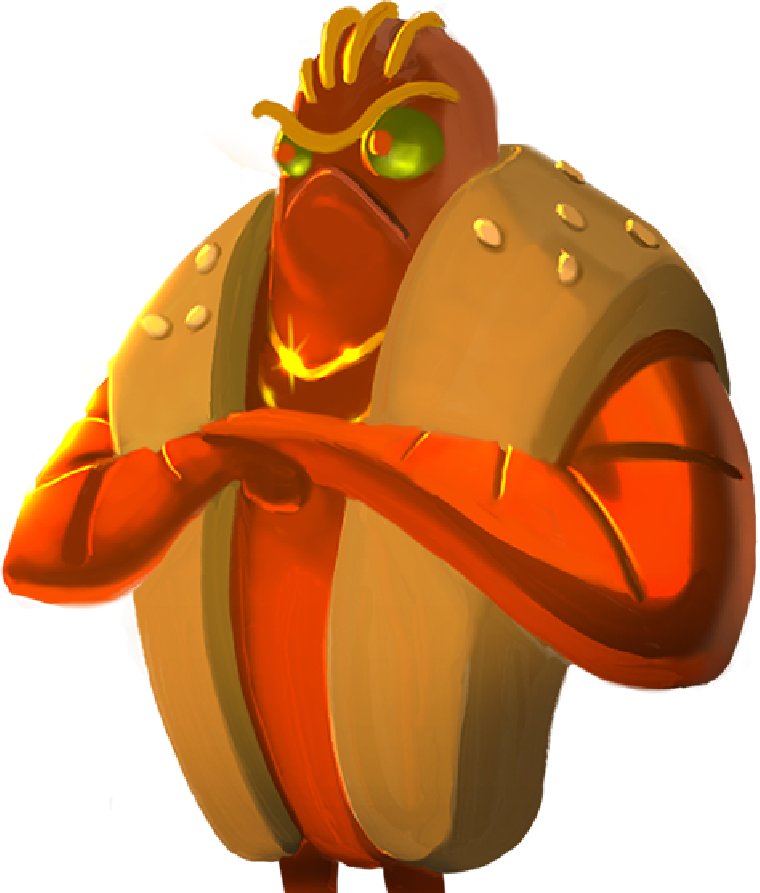 The dreaded sausage boxer! He lives in the SAUSAGE FORTRESS, master of the art of fire! BOGO is strong, BOGO is angry, BOGO punches! (Have you heard his song "BABY BOGO"?)
Naughty, fast and dangerous. The FRIED NINJAS are many, always fighting together. They live on a hidden, secret and mysterious hill. At bedtime, they always listen to their song: BABIE FRIES AT THE MOUNTAIN. Oh, they love to eat Lasagna.